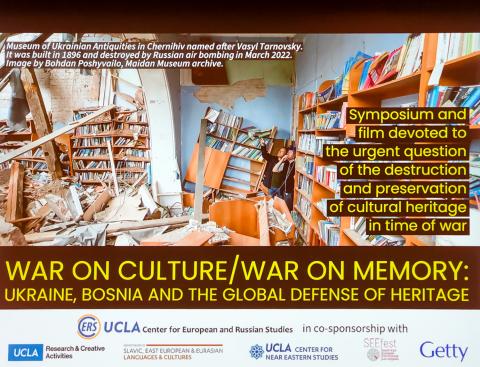 Through the eyes of Bohdan Poshyvailo, the world saw the Museum of Ukrainian Antiquities destroyed by ruscists. 
The photo from the Maidan Museum's archive, taken during the expedition of the HERI to the Chernihiv region, is now the cover of the International Symposium 'War on Culture/War on Memory: Ukraine, Bosnia, and the Global Defense of Heritage,' dedicated to the topics of war and culture.
The Symposium was held in Los Angeles, in Getty Museum. It was initiated by UCLA and Getty Center, drawing parallels between the Yugoslav wars and the Russian-Ukrainian war.
Ihor Poshyvailo, Director General of the Maidan Museum and co-coordinator of HERI, joined the panel discussion on the destruction of cultural heritage.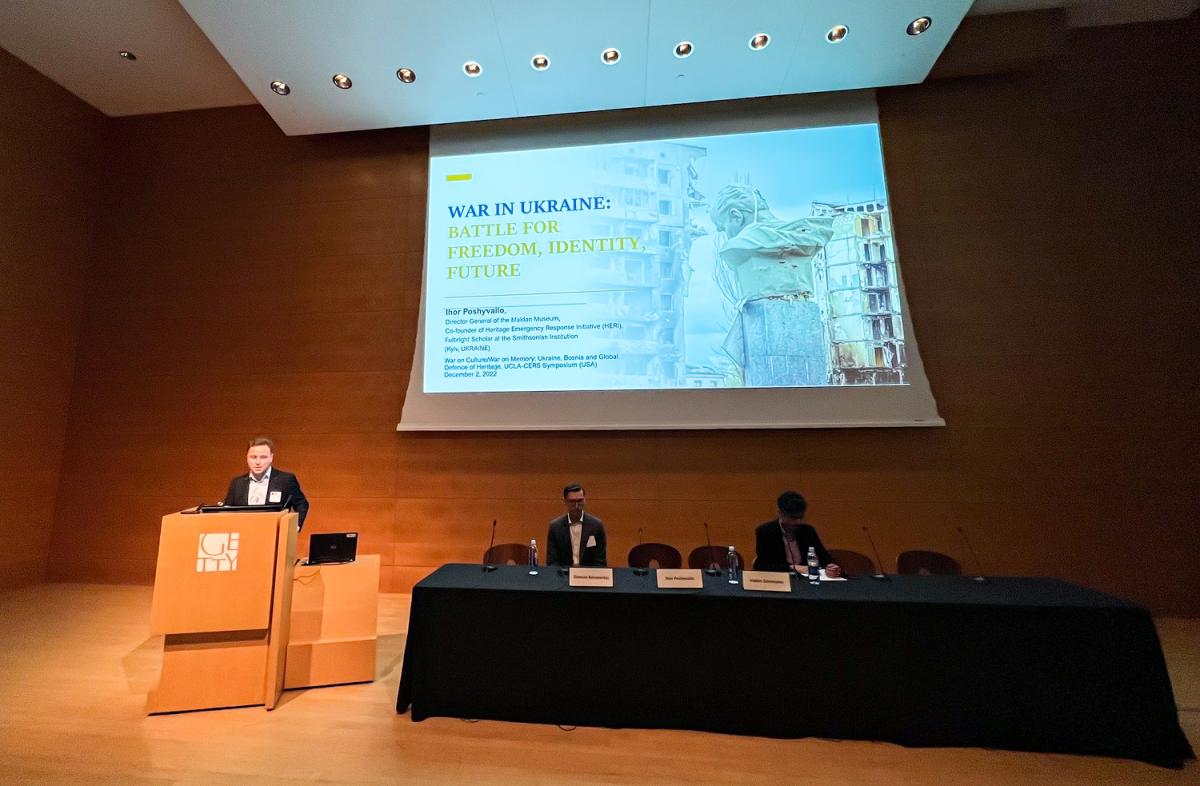 'The world is still not reacting to the genocide of Ukrainians by the Russian regime. Sadly, this has been going on for at least nine decades. Perhaps, the world thinks that not paying attention to evil will make it disappear. The shocking reality of the war in Ukraine became a wake-up call for western civilization. The core of Russian imperialism, the unchanging essence of Kremlin dwarfs, and the chauvinism of Russians are clearly revealed in their desire not only to seize our territories and exterminate the population but also to 'wipe out' our historical memory and erase our cultural identity. The initiation of such symposiums by prestigious institutions of the world helps eradicate the results of dominating Russian propaganda and Kremlin narratives from international discourses. Such events are a powerful tool for uniting the world to learn more about our identity, to protect Ukraine and its post-war reconstruction,' said Ihor Poshyvailo.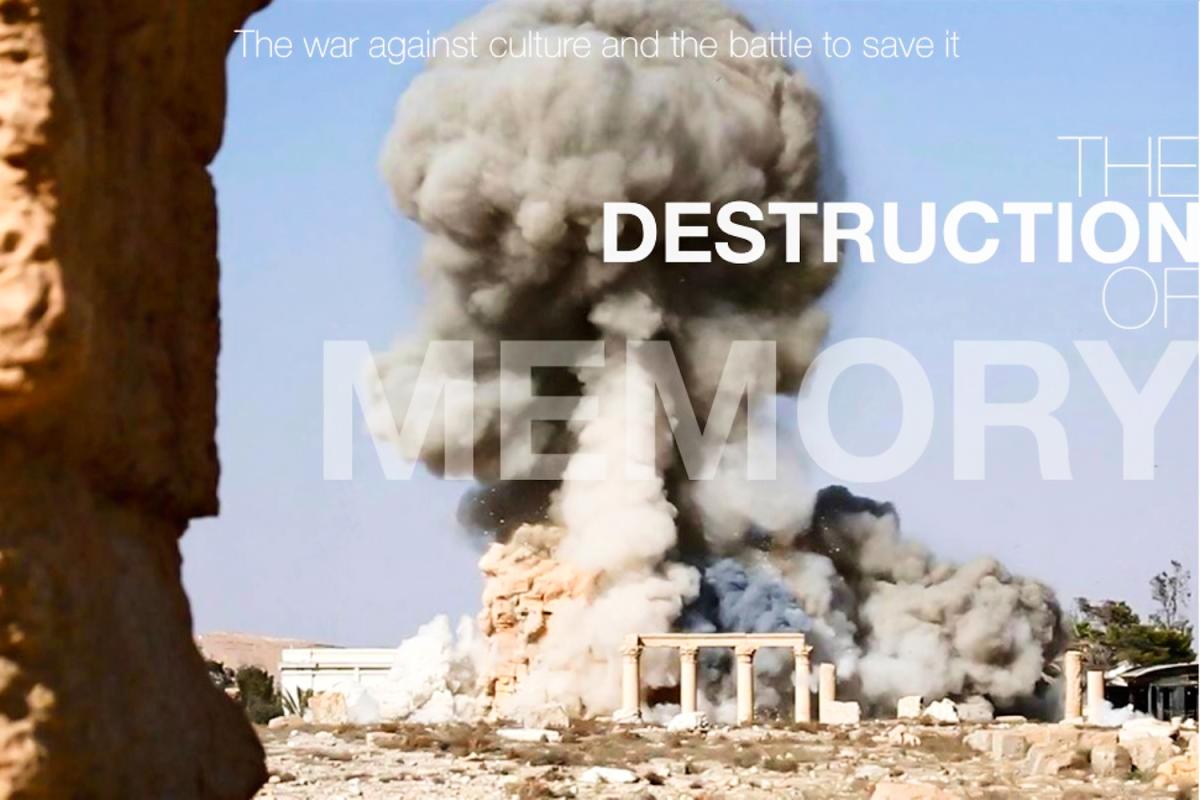 Director and producer Tim Slade presented his 90-minute movie Destruction of Memory (2016) at the event. The movie was created with the assistance of the Henry Luce Foundation, the Rothschild Foundation, the Global Heritage Fund, and the World Monuments Fund. The film is based on the book Destruction of Memory: Architecture at War by R. Bevan. The movie is about the war against the culture and the struggle to save it, difficult situations and complicated decisions, the silenced issues and heroes, saviors of heritage. Most importantly, the movie talks about the fact that the war against culture is not over, it continues, and the world has to react. The movie has already received four Film Festival awards and continues its journey around the world. It's important to note that during the Symposium in California, an agreement to translate the movie into Ukrainian and distribute it in Ukrainian cinemas was made. 
Let's work on keeping Ukraine the center of international discussion. Let's share trustworthy sources speaking about ruscists' crimes to bring criminals to justice!
Submitted on 2022 12 06, 10:42