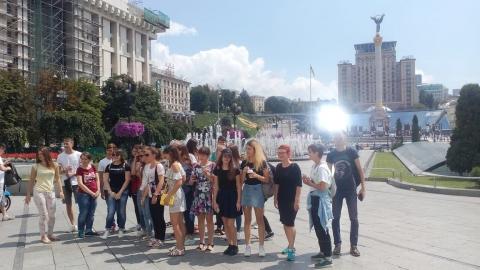 The Museum of the Revolution of Dignity conducted an excursion dedicated to the events of EuroMaydan, for 34 students from the village of Yareski, Poltava region and their mentors from the USA who have been working in Ukraine for a year.
Young people are members of the Summer School for Fellowship at Scholars and Talented Rural Youth, organized by the Fulbright Program together with the Foundation.
As of today the museum has developed and offers two excursion programs of different lengths. Currently, about half of the excursions are ordered by foreigners.
Submitted on 2018 08 22, 15:14